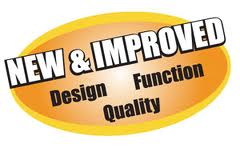 In an effort to build a stronger community, the Geist Landing Neighborhood Association (GLNA) is happy to announce the recently updated website.  In addition to the updated site and richer content experience there are some new features to note:
Search Tab – Have a question?  Just type in the search phrase in the upper right corner.

Events Calendar – Stay informed with the latest events in your neighborhood.  The events calendar can be found on the right side of the page.

Neighborhood Watch – We now provide a service to the neighborhood for those who wish to report suspicious activity but would rather not have their name pasted all over facebook.  We do request an email address in case law enforcement needs to follow up but otherwise your information will be kept confidential.

Neighborhood Classifieds – If you are a business professional in the neighborhood and wish to have your products/services listed, we have a classifieds section.  Examples include:  Landscapers, Roofers, Accountants, Builders, etc.
If you have any feedback, please let us know.  We want to hear from you!