by Linda Sillery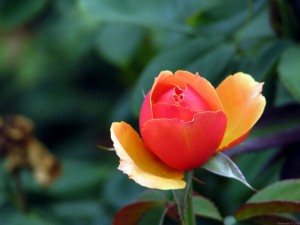 Finally!  We can really see that spring is here.  Some of you may already be noticing how quickly the landscape has changed.  Daffodils, Crocus, Magnolias, and several other blooms have begun to adorn the yards.  Now is the time to clean up winter's ugly debris and replace it with some beautifying mulch.   I have seen many doing just that as I walk through the neighborhood.
For several years we have awarded some of our neighbors with "Yard of the Month".  In the past board members would take pictures of yards they wanted to nominate and then votes would be taken for the best three.  This year, due to the updated website and the addition of a Facebook page, we have decided to let everyone have a voice.  If you feel someone, or even yourself, deserve an award, take a picture of the yard and send it to the website or FB page.  Include the address:  there are 360 home sites.  We meet the 2nd Thursday of each month so get those in by that time to be considered for the current month.
Any nominees cannot have been awarded YOM wiithin the last 3 years.  Present board members are not allowed to compete.  And you must be willing to display the YOM sign in your yard for the month.  Weather permitting; we celebrate our neighbors' hard work in their landscaping from May to October.  So, the next time you notice that yard which deserves recognition, take a picture and send it to us.  Let's all support the efforts of others.